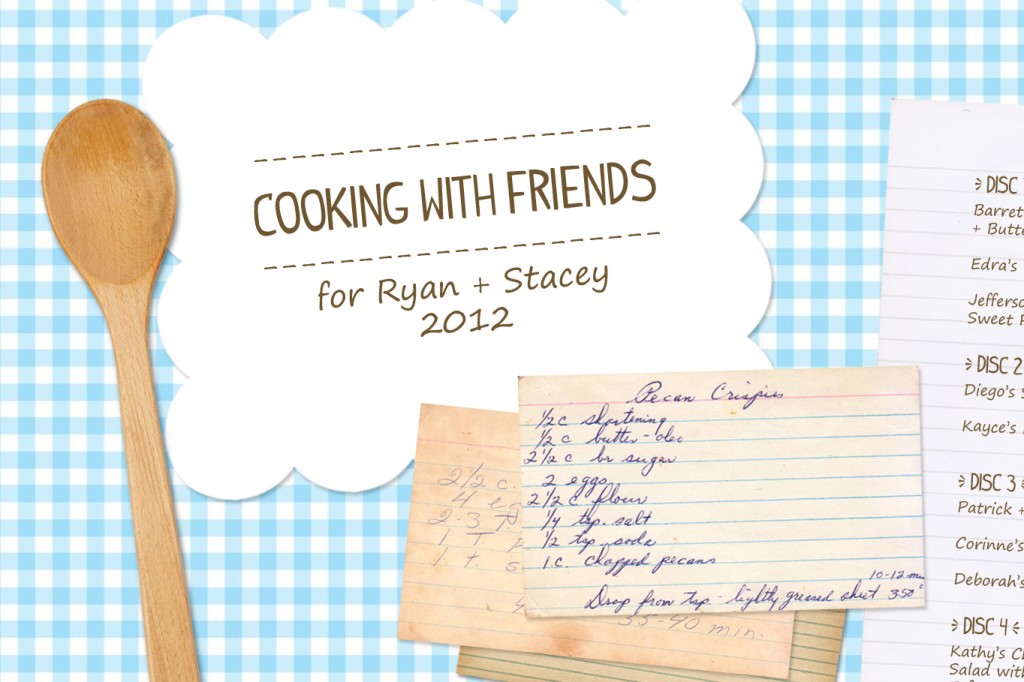 Finally, we put it all together. We gave Stacey and Ryan a 4-disc set on April 28th. Just wanted to share these with all of you, too. Chris and I enjoyed spending time with you, and eating your goods! Thanks for being a part of this!
~Kayce
Barrett's Homemade Pizza + Butternut Squash Soup:
...
Edra's Pineapple Upside-Down Cake:
...
Jefferson's Chicken 4.5, Ginger-Maple Sweet Potatoes, + Bulgar Wheat Salad
...
Diego's Sunday Breakfast: Omelette + Pancakes
...
Kayce's Pasta Puttanesca + Simple Salad
...
Patrick + Rebecca's Vegan Bean Tacos
...
Corinne's Roasted Potatoes and Sautéed Kale
...
Deborah's Homemade Apple Pie
...
Kathy's Chunky Vegan Chili over Home Fries, Salad with Parisian Vinaigrette, + Chocolate Tofu Pie
...
Chris's Ma Po Tofu + Stir-fried Bok Choy
...