Machine
cardboard, light and video
50"x40"x80"
object by Kayce Bayer and Chris Lin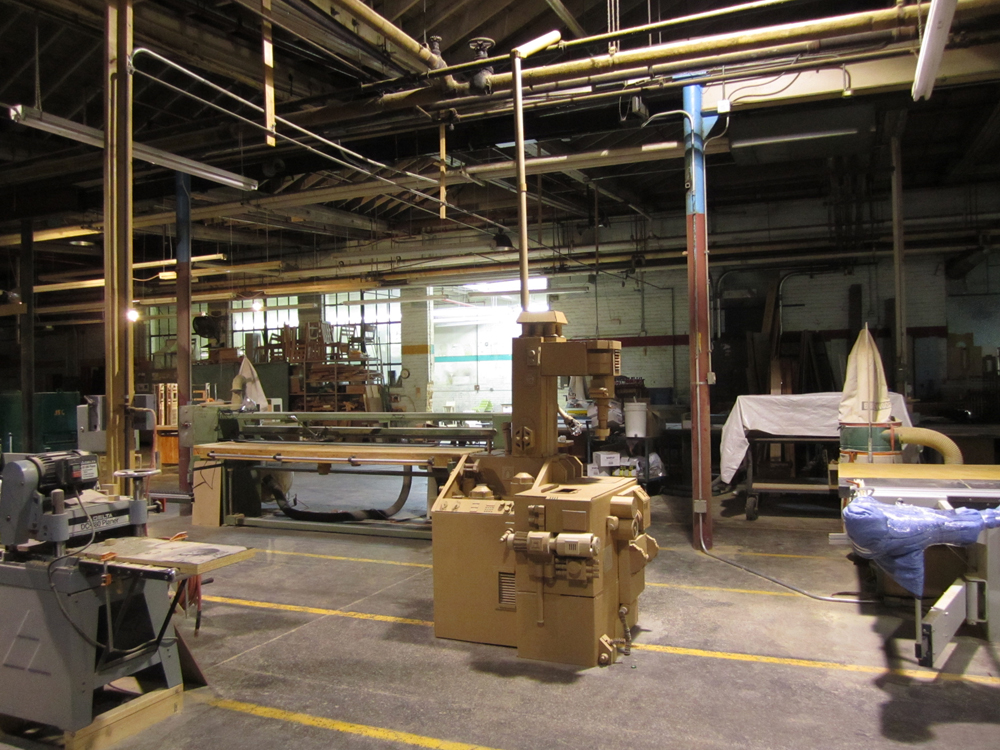 Animation by Kayce Bayer:

Machine,
a collaborative project by Kayce Bayer and Chris Lin, is a tribute to mechanical objects.  Inspired by the objects of the furniture workshop where it was shown (Dock 6 Collective), this conglomerate cardboard installation directly references industrial machinery (both in use and obsolete) from that environment. Exploring the mythology of technology through a fetishization of modern machinery, this work is focused on the formal aesthetics of industry. Although a few elements–a crank, a couple of knobs, buttons and switches–can be manipulated, function is a ploy, resulting in a non-productive interaction. Replicating in cardboard, what is usually the container is now the material, a soft contradiction to the metal of modernity. Also an inversion of mass manufacture, the artists employ the labor process of making by hand.
Openings in the surface of the machine reveal the inner workings by way of amateur automata and animation, emphasizing the absurdity and futility of the object. To further the handmade quality, the animation's audio is completely made with recorded mouth sounds.
This piece was shown at Dock 6 Collective's "Fall Design and Art Series" curated by Hinge Gallery.
---
Machine mentioned in the press: http://kaycebayer.com/machine-gets-a-blurb/