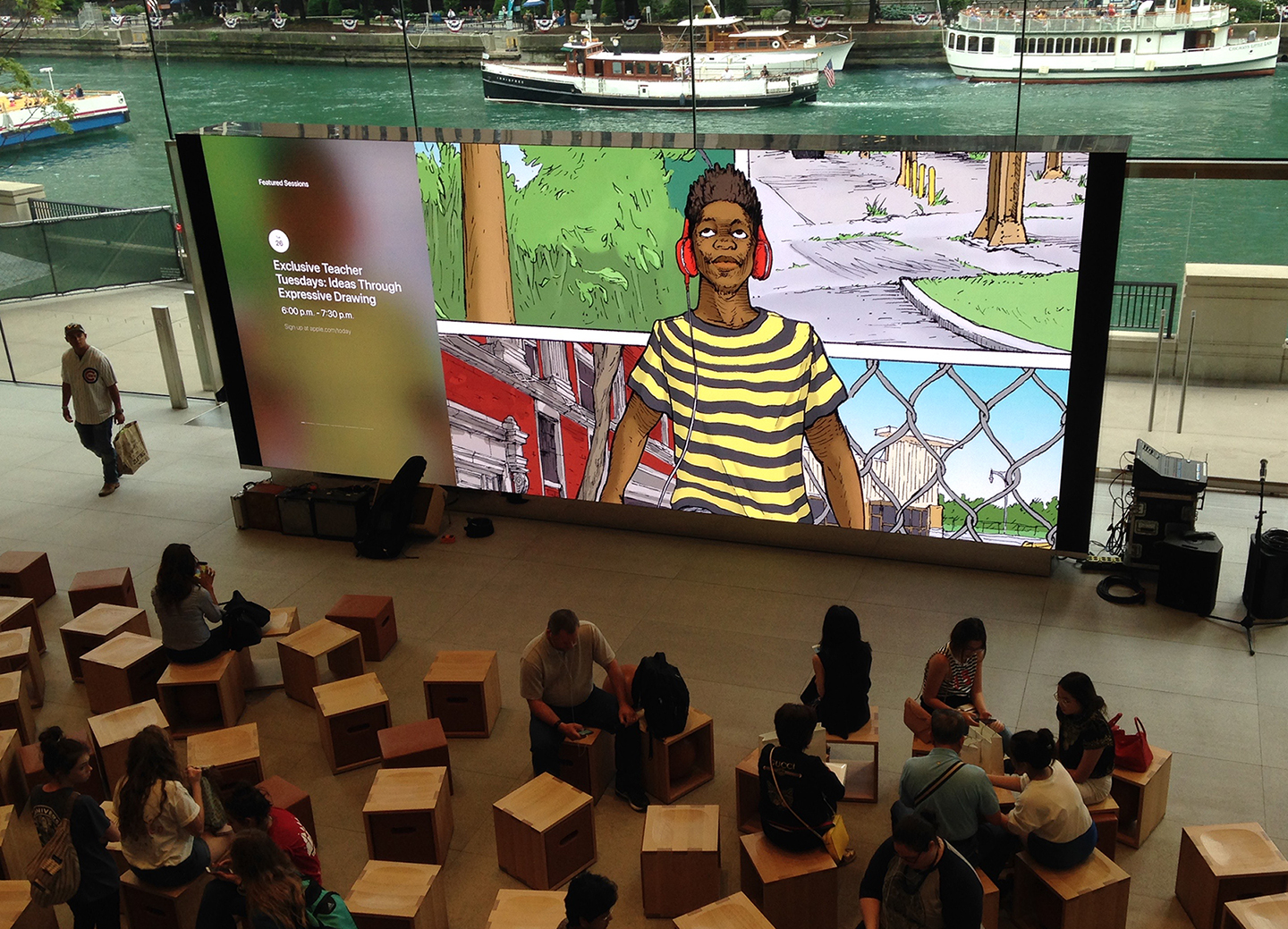 On June 26, Eyes of the Cat Illustration kicked off a special Teacher Tuesday as part of Today at Apple at the new Michigan Ave. store in Chicago. We discussed the link between illustration and education through our work No Small Plans.
After our keynote presentation and Q&A, Apple led a drawing activity with educators, and Mucca Pazza capped off the night.
Mostly, it was amazing to see our work on a such a giant screen with the very city we were illustrating as our backdrop!