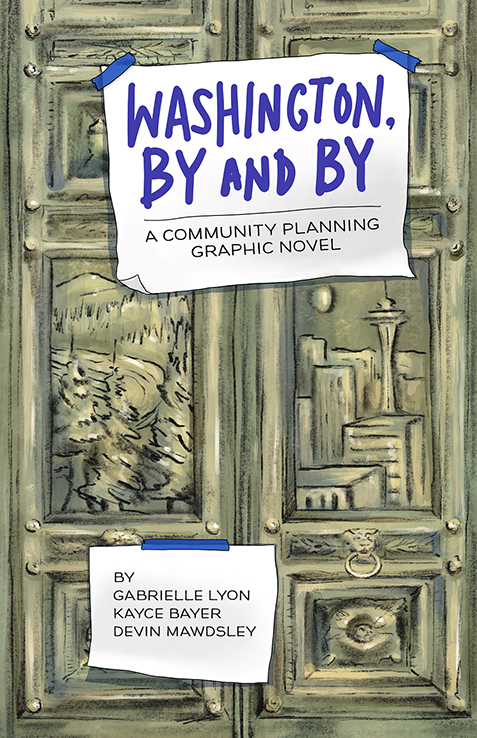 Washington, By and By, is an educational graphic novel about community planning illustrating how empowered teens can engage and shape the future of their state. The 48-page story follows the adventures of four diverse Washington teens as they grapple with the complex issues of development, equity, displacement, and preservation in their communities. The novel encourages readers to examine some critical questions about planning and growth management: How does planning happen? Why does it matter? And what is the role and responsibility of youth in shaping where they live – now and in the future?
The Youth in Planning Task Force commissioned Gabrielle Lyon, PHD, Devin Mawdsley, and Kayce Bayer for the project, the same team behind No Small Plans. Washington, By and By was funded by the APA Washington Chapter and numerous Kickstarter backers.
Washington, By and By is free to download. To further explore the themes addressed in the novel, check out our Reader's Toolkit, and then introduce the novel to youth, teachers, librarians and other planners in your local community inviting them to engage youth in planning and shaping where they live – now and in the future.