the Soft Shop
found and collected soft materials, twine, hardware, and lighting
installed in a room at SHoP: Southside Hub of Production, organized by Laura Shaeffer and John Preus, at the Fenn House, Chicago, IL
a Good Stuff House Project (Kayce Bayer and Chris Lin)
In homage to the couch cushion fort-making of our childhoods, most often fueled by a desire to make a place of our own within an adult world, we built the Soft Shop. It's not an installation as much as an environment to hold special activities. We hoped to create a contemplative space for people to sit, hide, relax, and imagine in. It's secretive, fantastical, and safe—a place where you can't get hurt.
As part of the opening night of "This House is not a Home" we led a folk song sing-along.  (Click images for larger view–both photos by Lizzy Szwaya)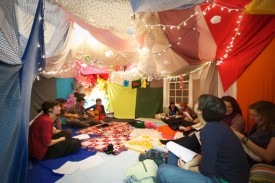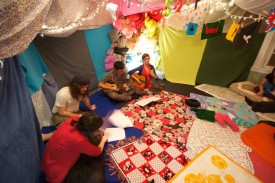 To help us in this production we held a tiny workshop in soft brick-making.  Laura Shaeffer taught the second workshop, where kids made banners to adorn the Soft Shop.
The Fenn House room BEFORE: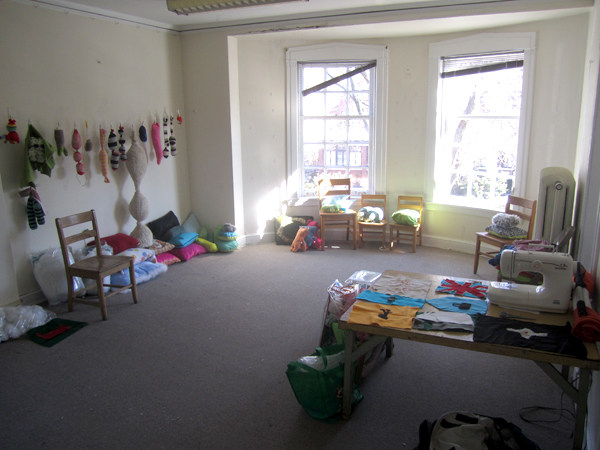 AFTER: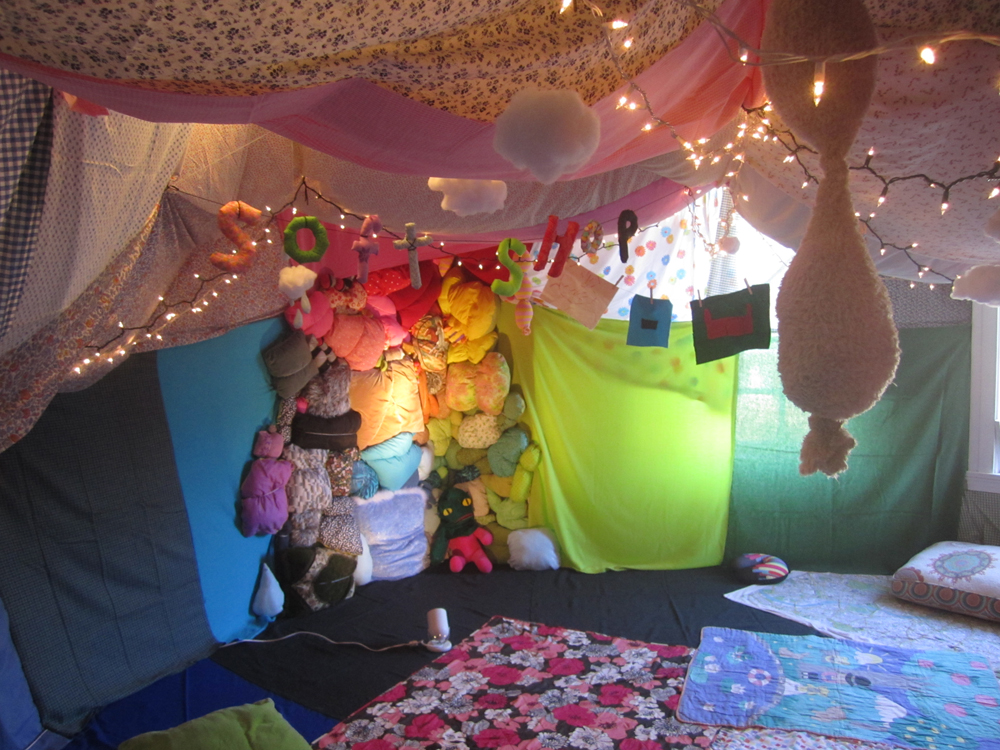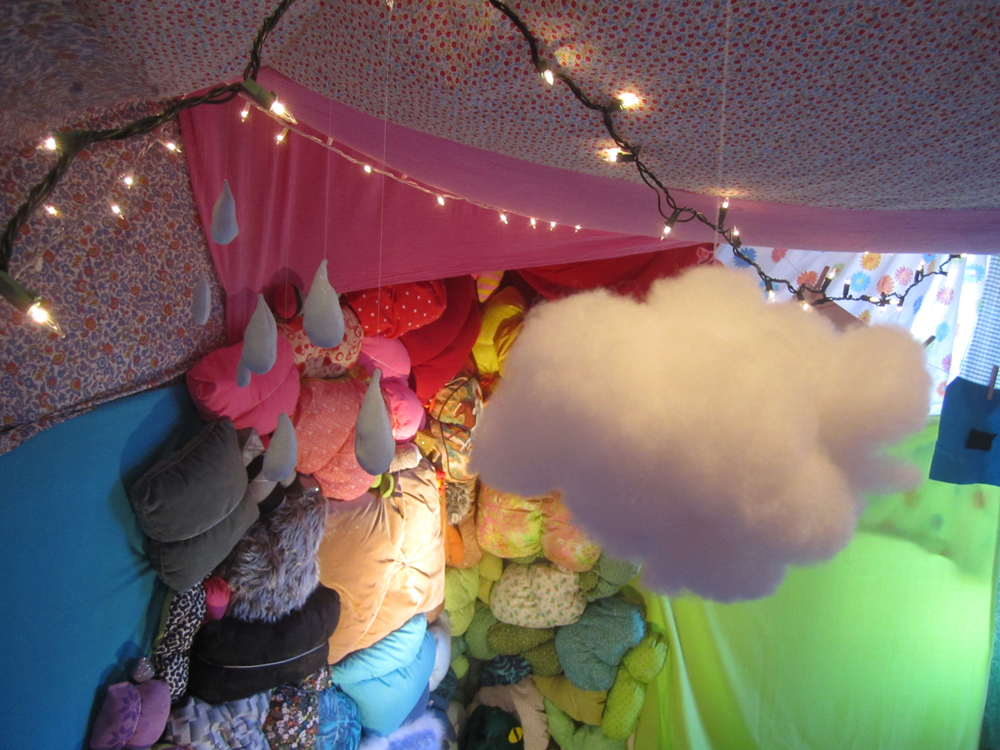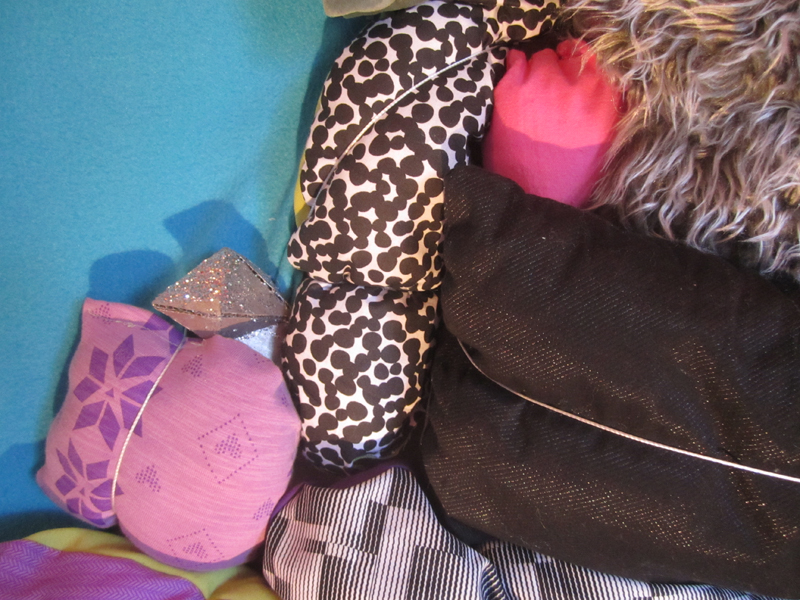 The best part was seeing people hang out inside.  For the first couple of hours, it was mostly inhabited by kids and their parents–plopping on pillows or reading a Curious George book that somehow ended up in the space.  Towards 8:30pm and thereafter, cool young folk and adults were lounging about, singing and chatting.

---
Later in 2012, we took the Soft Shop on the road to be in Verge Fair in New York City. The more tent-like traveling version, Soft Shop II: