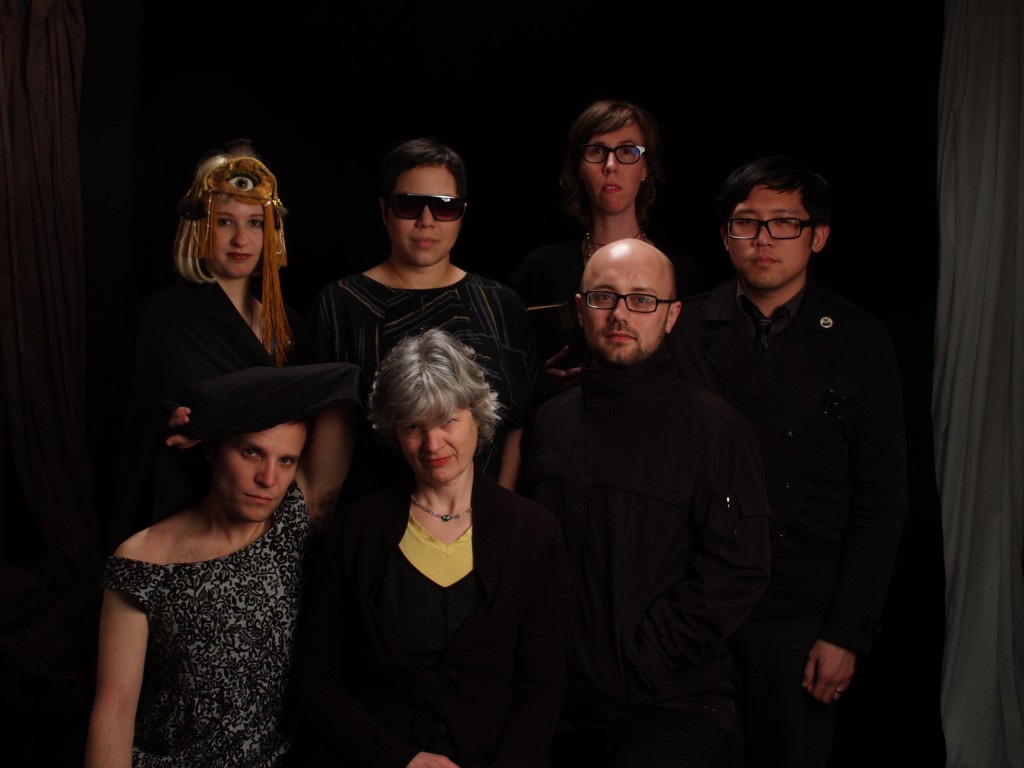 "A Life Well Lived" and "Goodbye, Painting, Goodbye" performances for Painting is Dead, Again, one of Five Funerals organized by The Alliance of Pentaphilic Curators, at The Charnel House, an old funeral home turned performance venue.
"A Life Well Lived" was a eulogy for painting in remembrance of Mr. Painting's long storied life. Delivered by a hack art historian (played by Kayce Bayer) and accompanied by a TA and friend of Mr. Painting (Chris Lin), a witness to the personal side of the story, the eulogy presented an irreverent reading of a slideshow typical of an Art101  class.  From his birth from a cave, to the drunken drippings of Abstract Expressionism and everything in-between, we remembered Mr. Painting's toils and triumphs, of course with liberal interpretation and sardonic play on art history.
"Goodbye, Painting, Goodbye" was a final song and procession accompanied by guitar and banjo-tar.  Borrowing the American folk song "Goodbye, Little Bonnie, Goodbye", we sang:
Goodbye, Painting, Goodbye. (repeat twice)
We'll see you again, but we don't when.
Goodbye, Painting, Goodbye.
In between choruses, we asked audience members to come on stage and say a little something about the deceased. Finally, we marched and sang a  procession leading the mourners around the room and out the door.