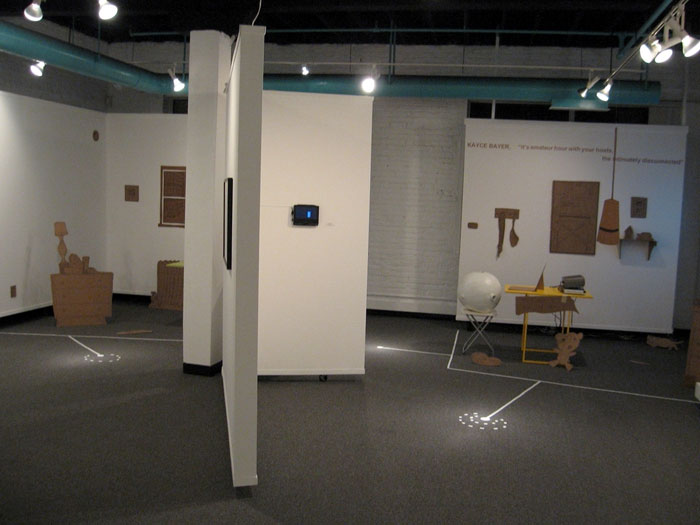 "It's amateur hour with your hosts, the intimately disconnected" was an exhibition dealing with amateurism, the internet, social technology, identity, and the effects of mediated interaction. The exhibit had three main components: a performance within a staged environment (images below), drawings– "after Edward Hopper," and an animation–"K.I.T., personal pixels."


The performance consisted of two figures, close in location, interacting solely through chat room and text message.  While in conversation, the performers also routinely searched the web–doing the things they most often do in virtual space (check email, bank statements, peruse myspace, look up old friends on facebook, shop on ebay, look for a mate on match.com…).  The audience was invited to join the conversation by texting the performers directly or using an open laptop to join the chat session.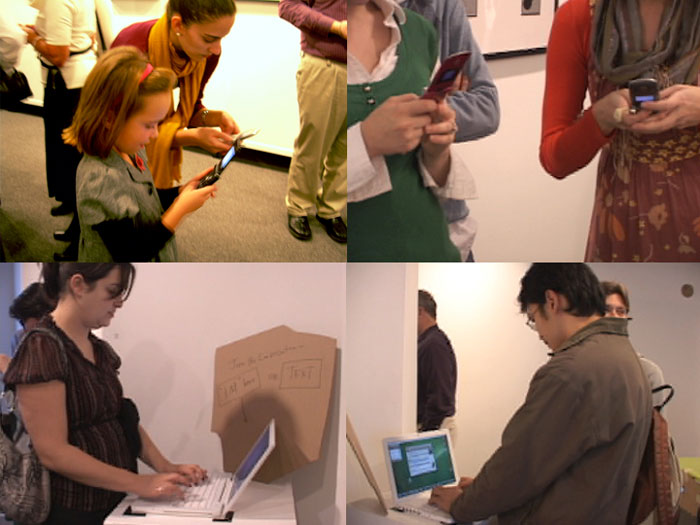 After the opening night performance, only evidence of the event remained—props, heads, and a projection of video documentation.