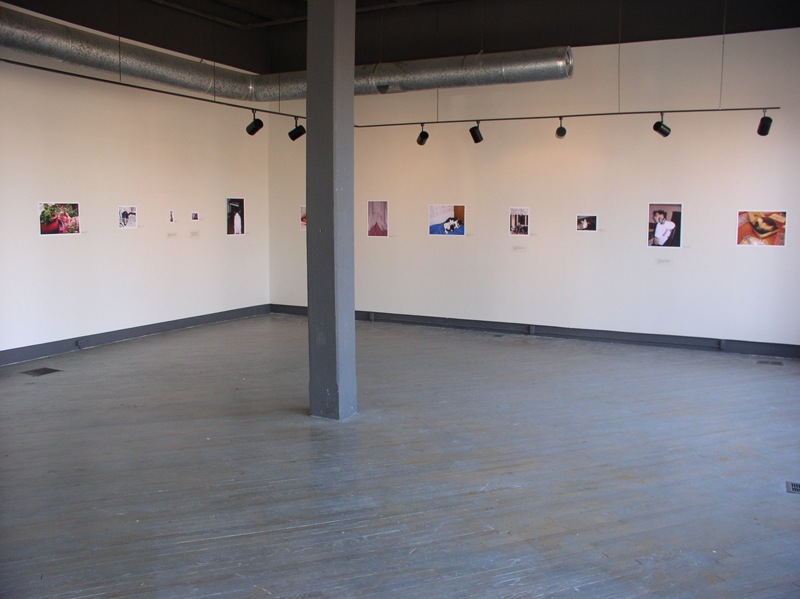 "Anything but babies or cats," were the words of my photography instructor in undergrad describing what we should take pictures of.  He said that was amateur stuff.
Later, interested in the art space, the power of the gallery/museum, I generally questioned what it is that really makes "art," and what defines amateur. I wanted to explore how two very separate worlds (art knowledgeable and general public) could meet or swap. So...in an effort to challenge my "rules and limitations" about art as collected from experience, I put together this show.  I invited people (NOT seasoned photographers) to send in photos of their cats, accepted everyone who submitted, and hung an exhibition of their work. Elevating their images through scale, and disguising their words as artist statements, the context of the gallery trumped content.
Inviting both the "artists" and art-going usuals, the opening reception was an intermingling of borders, however unaware.
Click on a thumbnail to view details of the show:
I even put together a video piece: