By
kayce
|
Published:
04/16/2012
By
kayce
|
Published:
04/09/2012
The script is in its final draft, the art and music teams are busy, curious performers have been sharing their ideas, and we are beginning to set the final dates for the tour.  Keep up with all the details on the Traveling Truck Show project here: http://travelingtruckshow.org/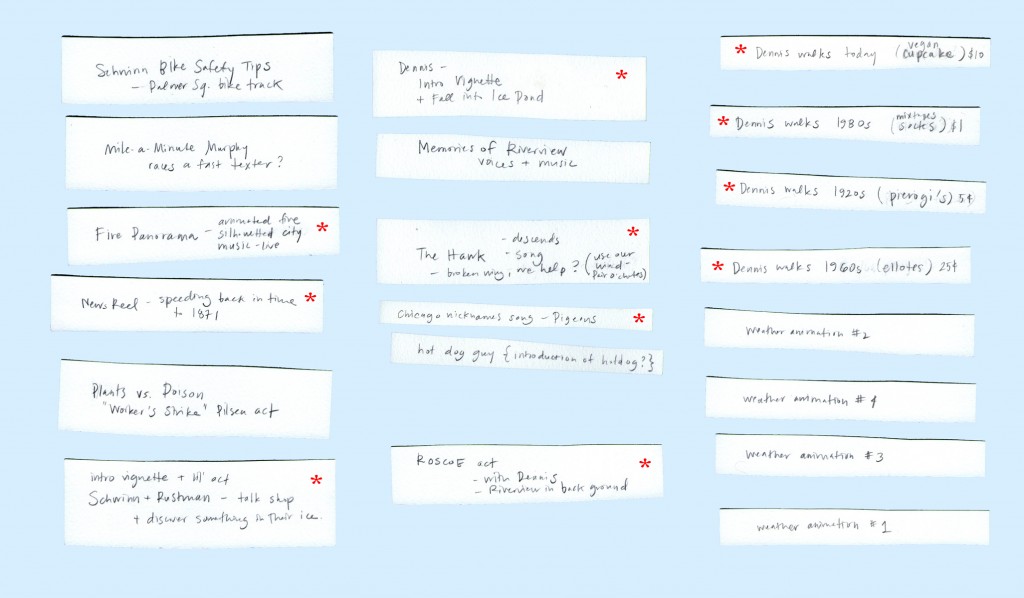 By
kayce
|
Published:
03/02/2012
A nice article about the "This House is not a Home" show @ SHoP (with a teensy-tiny mention about the Soft Shop) and the "Living by Example" exhibit @ NEIU (that included a few of our friends): http://articles.chicagotribune.com/2012-02-29/entertainment/ct-ent-0301-living-by-design-review-20120229_1_art-collection-home-and-art-art-chicago
Posted in Reviews
|
Comments closed
By
kayce
|
Published:
02/26/2012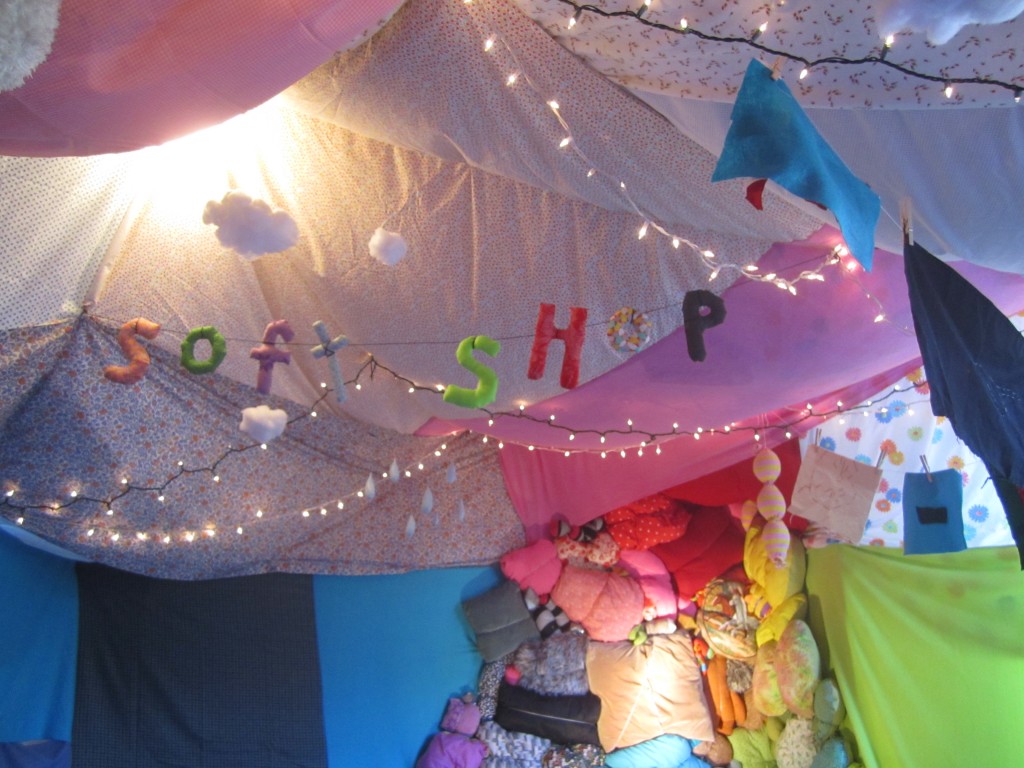 Chris and I rebuilt the Soft Shop last month as part of "This House is Not a Home" Exhibition at the Southside Hub of Production (SHoP).  As part of the opening event last night, we hosted a folk song sing-along in the space. Visitors actually sang along with us.  It was great!
The Shop was shared by a wide-ranging audience.  For the first couple of hours, it was mostly inhabited by kids and their parents--plopping on pillows or reading a Curious George book that somehow ended up in the space.  Towards 8:30pm and thereafter, cool young folk and adults (I would guess college age-ish) were hanging out, singing and chatting.
By
kayce
|
Published:
11/30/2011
Proposals are out for our Great Fire Project.  Here's an illustration I made for it: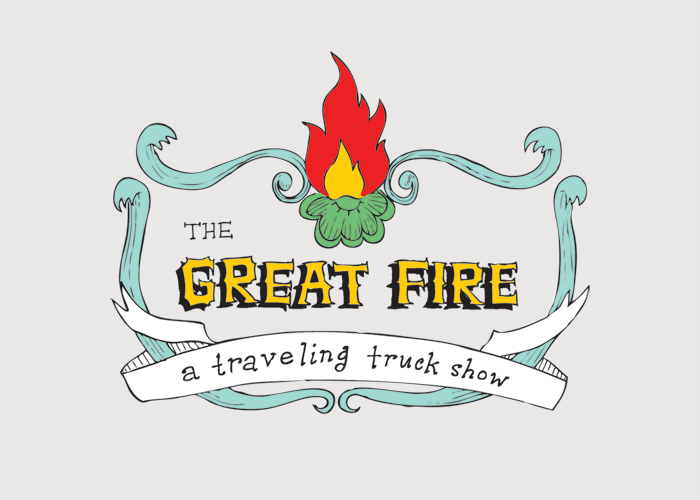 More about the project here:  travelingtruckshow.org
By
kayce
|
Published:
09/24/2011
"...Inside the hollowed-out space, six different design companies share workshop and production space, with a short platform in the middle showcasing the recent design works of the resident companies. Besides a brief flirtation with zakrose's attractive sideboard made, according to the materials, of "reclaimed cedar siding, powder coated steel and mdf," we manage to keep our focus on sniffing out the art objects. Waving off the thought bubbles imaging this attractive piece of furniture in our cramped apartment spaces, we manage to locate Kayce Bayer and Chris Lin's "Machine," a clever reproduction of what approximates a drill press, made entirely of cardboard. It's tucked neatly in between all of the workshop's tabletop gear and industrial tool-and-die, audacious in its labor-intensive meticulousness and site-specific virtuosity of mimicked design integration. At first glance it looks real, and we pass back and forth in front of it two or three times before noticing...."
~Michael Workman, from his longer article about 2 art-filled weekends: http://blogs.artinfo.com/truestories/2011/09/24/yesterdays-gone-chicago%E2%80%99s-dual-weekend-fall-opener/
Posted in Reviews
|
Comments closed
By
kayce
|
Published:
09/15/2011
This is my entry for the Chicago Public Library design contest: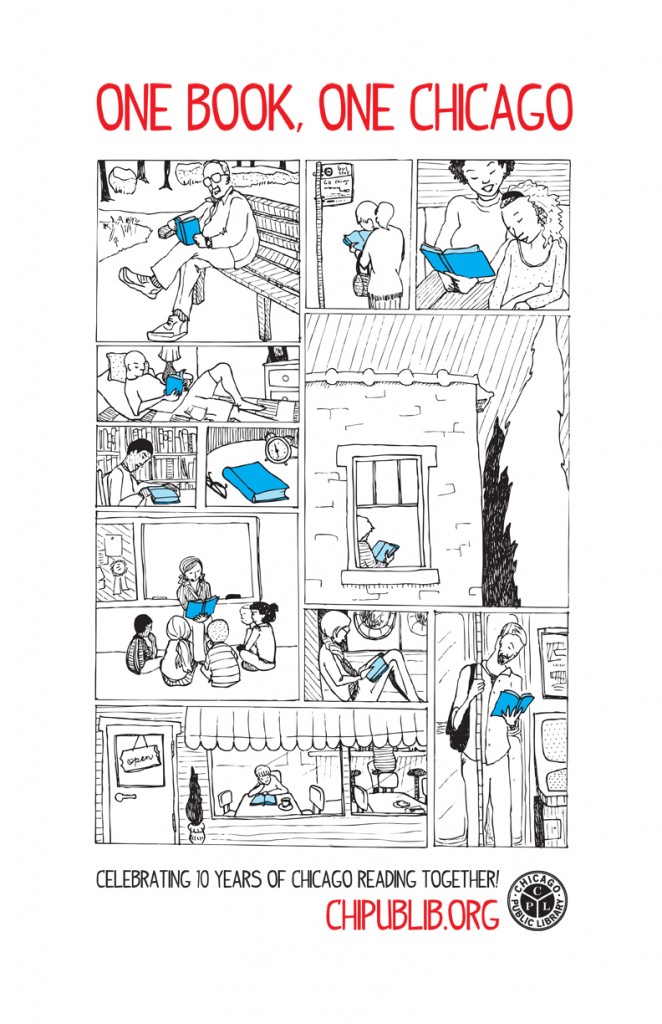 From September 26 - October 2, you can vote for your favorite entries here: http://www.flickr.com/photos/notwhatyouthink/
By
kayce
|
Published:
09/11/2011
Working on some solo songs for lil' animation projects.  Here's an old song, new recording:
By
kayce
|
Published:
09/11/2011
C and I have been working on another machine, for a show that opens this Friday.  Here are some pics in process: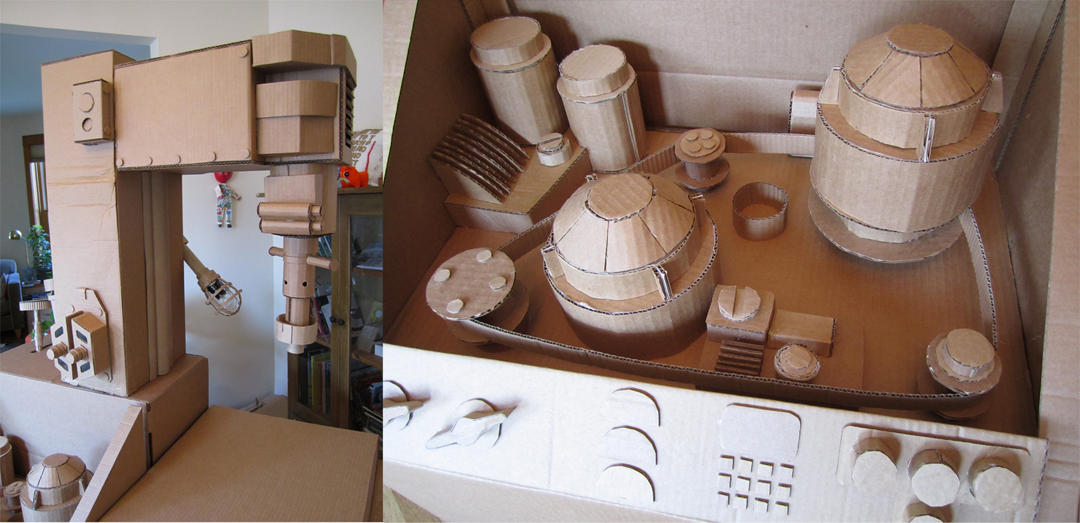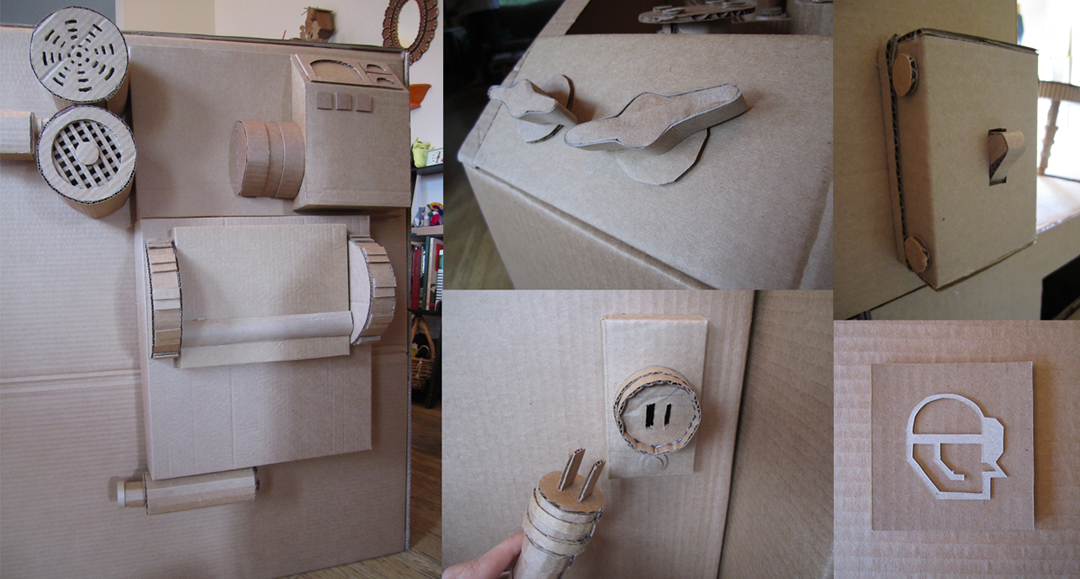 I am responsible for figuring out the main frame, the detail signage and video animation---illustrating the insides of the machine in action (or in this case, inaction).

Come see the final result:
Fall Art and Design Series, curated by Hinge Gallery
Dock 6 Collective
4200 W. Diversey, Chicago, IL
Opening night party on Friday, September 16th from 6pm - midnight, followed by Saturday, September 17th viewing hours from 11am - 3pm
more info here.
By
kayce
|
Published:
08/09/2011
Although it is difficult to SEE the progress, ideas are percolating and schemes are being hatched.  One master plan involves a friendly team of collaborators.  We just submitted our grant proposal for a Traveling Truck Show!  It's going to be big!  and probably a little weird!  and wildly wonderful!  In our planning, we're keeping a blog to share findings, sketches, notes, etc.
http://travelingtruckshow.tumblr.com/
Below is my sketch of our proposed truck-stage: