Drawing for a wedding invite.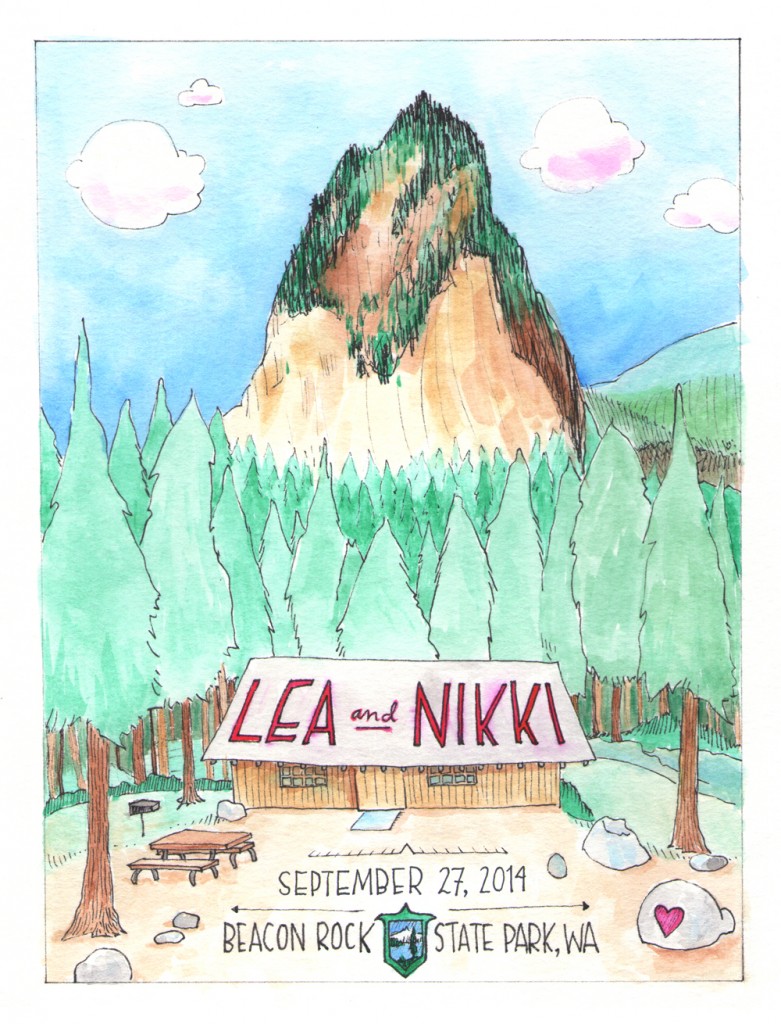 Logo illustration for "The Great Fire" project.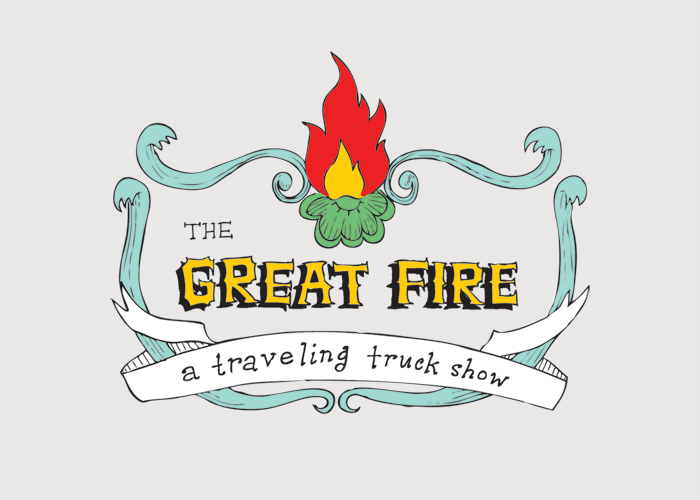 Illustration for "One Book, One Chicago" Public Library contest.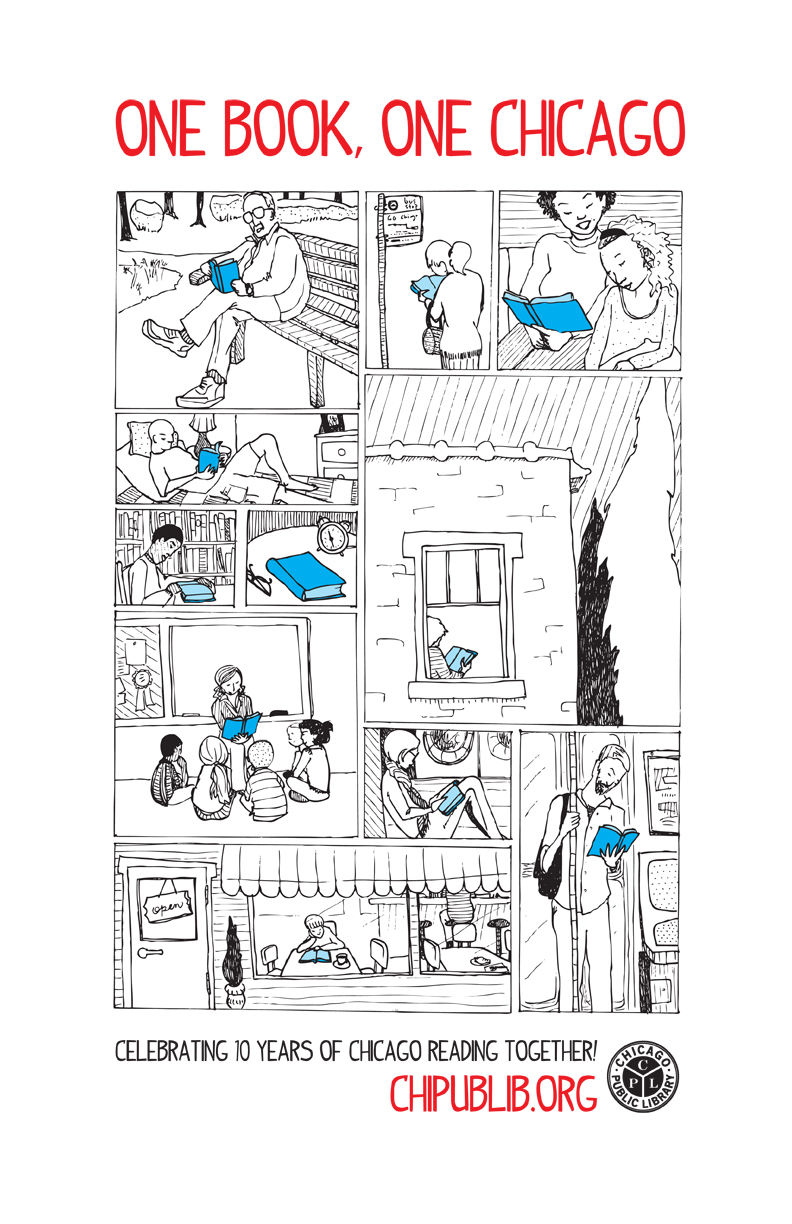 Promotional poster and tickets for "The Great Fire: A Traveling Truck Show."  Black and white illustrations by Young Cho.  Other illustration, layout, and production by me.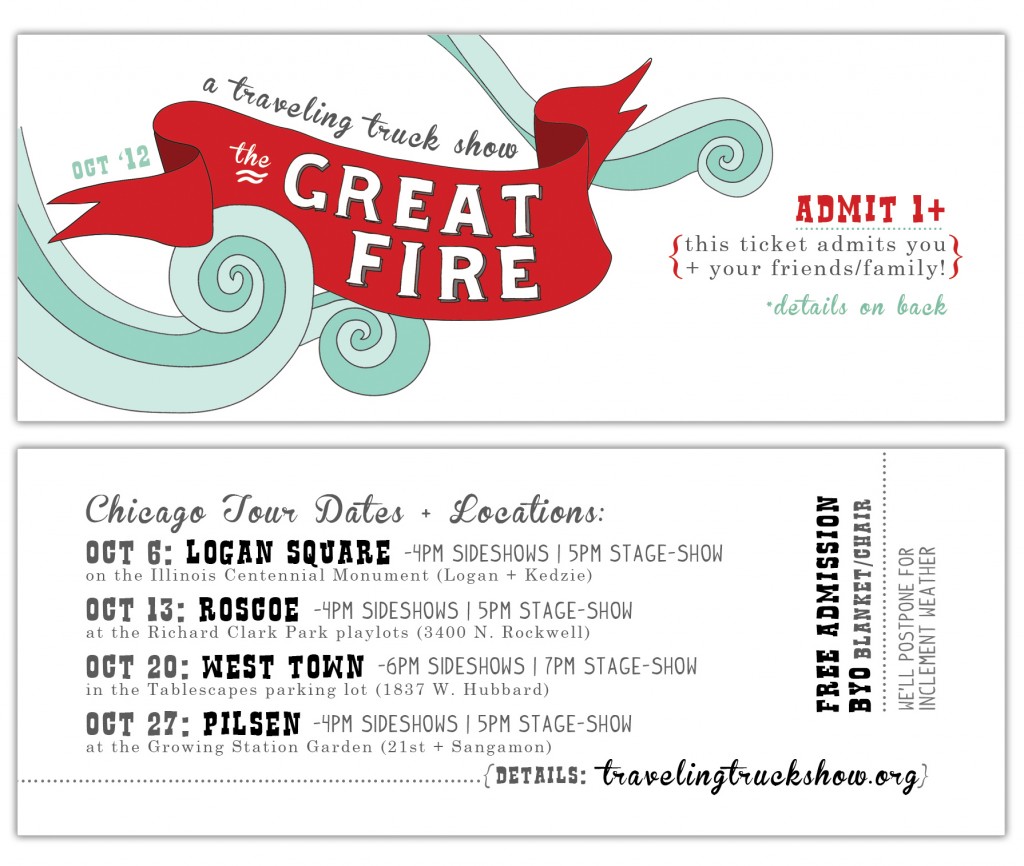 Illustration to accompany an article about "Realtor Horror Stories" printed on the front page of the Home Section in the Florida Times Union October 2010.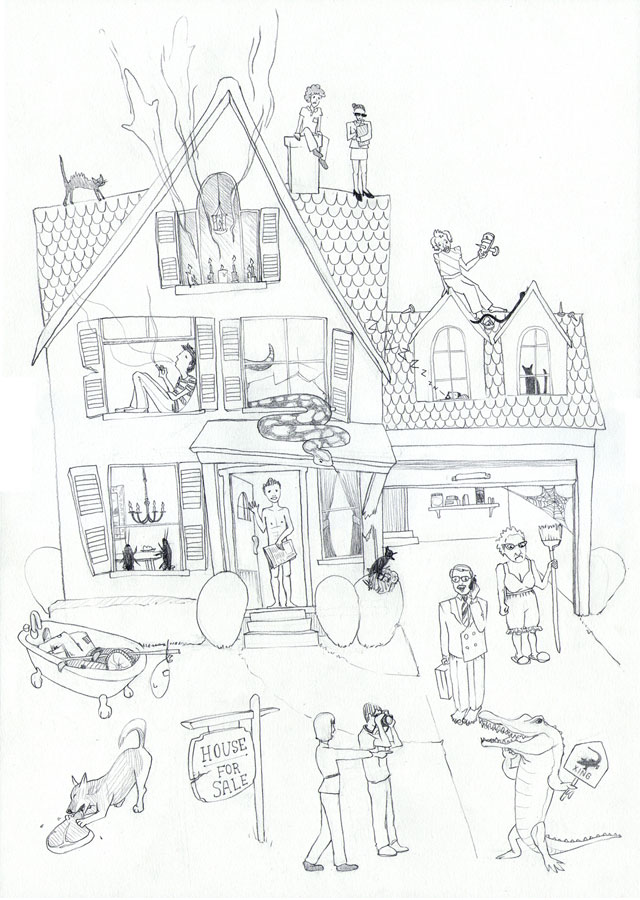 Proud Cat drawing.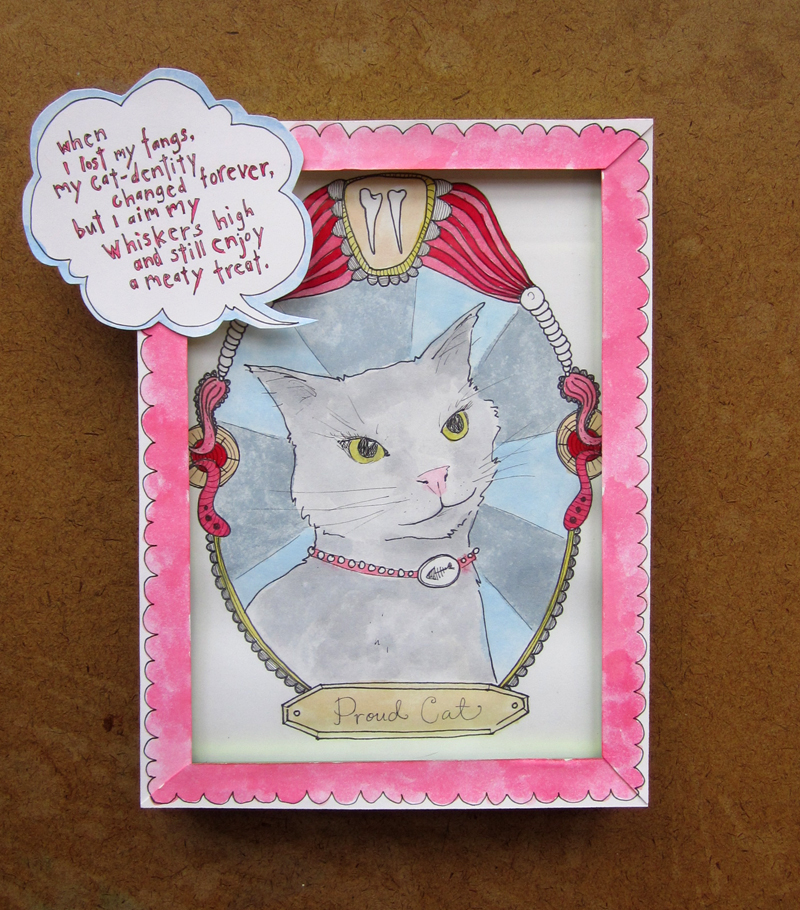 Christmas Card illustration.